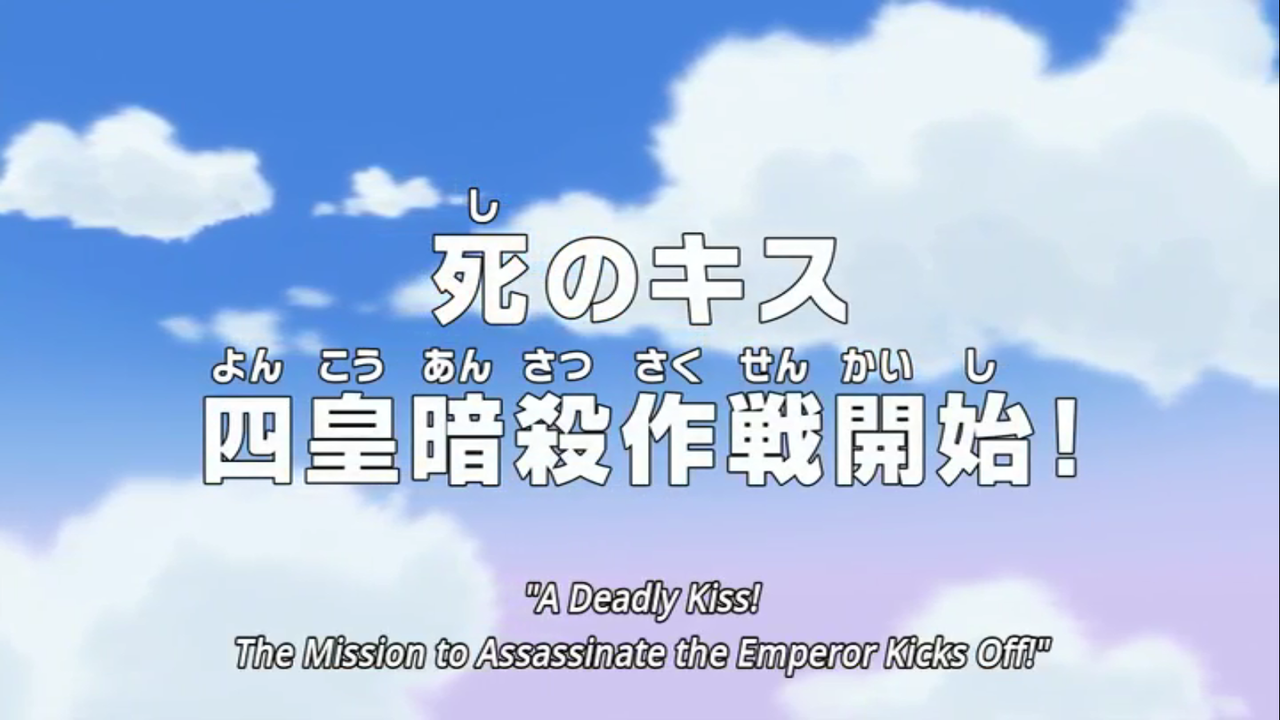 Episode 832 – "The Kiss of Death – The Yonko Assassination Plan Begins!"
The wedding has begun and after Sanji and Pudding arrive at the venue, Streusen brings out the wedding cake with the altar at the top.
After arriving at the altar, Sanji and Pudding begin the exchange of vows. Following Big Mom's plan, Pudding reveals her third eye to him. Sanji says that her third eye is beautiful, something that no one else has said to her before. Pudding breaks down in tears, causing Big Mom's plan to go awry. Katakuri tries to assassinate Sanji himself but fails.
Afterwards, Luffy and his duplicates intrude into the venue by bursting out of the wedding cake.
Links: Crunchyroll – IMDb
One.Piece.832.480p.x264-DDoS
MP4 | AAC VBR | 125MB
Download: DAILYUPLOADS
Stream: OPENLOAD
---
NOTES