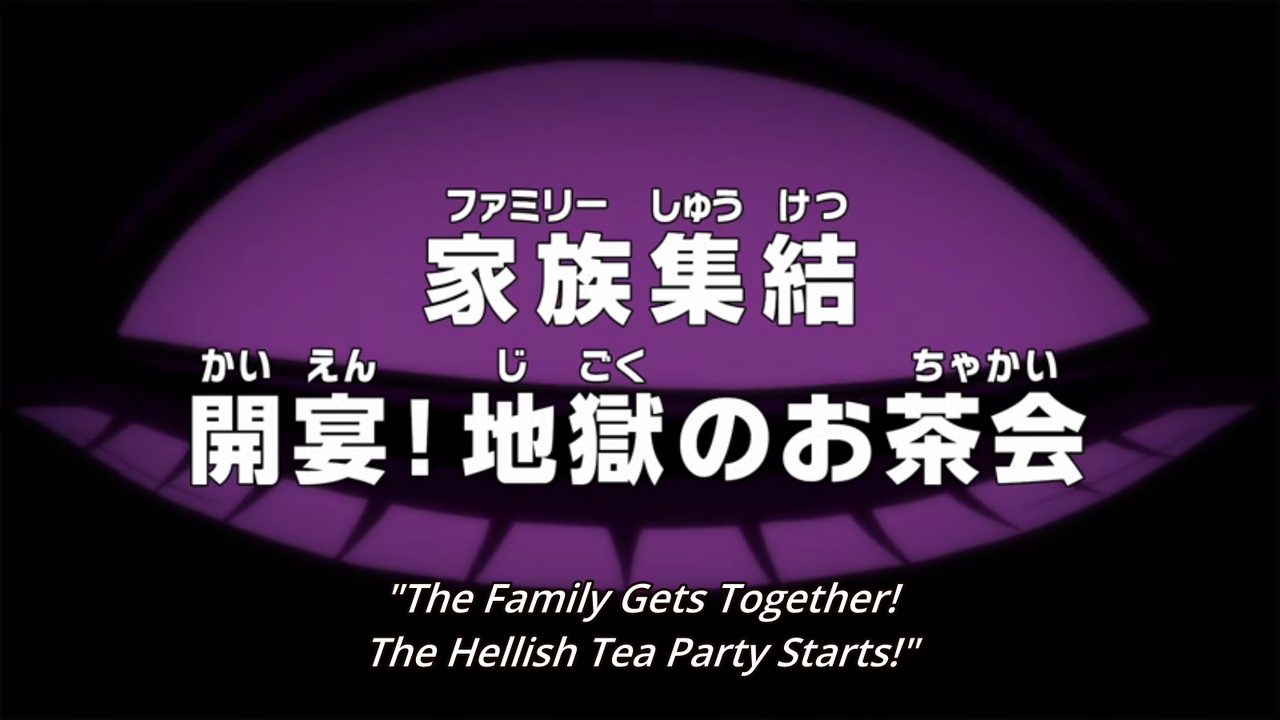 Episode 830 – "The Family Gets Together – The Tea Party from Hell Starts!"
The Underworld emperors arrive at the Whole Cake Chateau to attend Big Mom's tea party.
Bege and his crew act as security for the wedding. When the Vinsmoke Family arrives, they are asked to relinquish their weapons and raid suits.
As the Sanji Retrieval Team prepares for Bege's operation, Luffy goes to the Seducing Woods to catch animals.
At the venue, an angry guest Jigra is trying to force his way in only to be shot down by Charlotte Katakuri. Shortly afterwards, the Organ Trading Assassin Group attacks the venue but they are easily defeated by Daifuku and Oven.
Links: Crunchyroll – IMDb
One.Piece.830.480p-DDoS
MP4 | AAC VBR | 146MB
Download: DAILYUPLOADS
Stream: OPENLOAD – GOOGLE DRiVE
---
NOTES